4 Fall Garden Tasks That You Should Do
|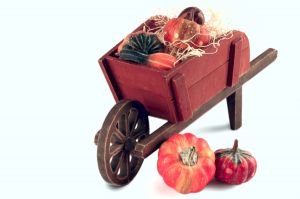 Fall is a time when the garden is winding down, but the garden work isn't! There are things that need to be done that you really shouldn't put off until spring. If you want your garden to produce healthy plants next spring, there are some tasks you need to take care of in the fall.
Clean up. This pretty much sums up all the garden tasks that need to be done in the fall. You should do a thorough cleaning of the garden and your yard in general. Debris and decaying plants are the favorite places of pests and rodents. You don't want to provide housing for these destructive creatures so make sure you eliminate all possible hibernating options. Many dead plants also harbor fungus and other plant diseases, so you want to get those out of your garden as soon as possible. Letting them sit for the winter may create a bigger fungus problem in the spring!
Cut back your plants – with caution! It is time to dead head the perennials and cut back any extra growth. But take care when you are cutting back plants, especially roses. When you trim or prune a woody plant like roses the process causes the plant to jump start the growing process. So instead of entering a dormant period, the plant will have a growth spurt. This tender growth cannot survive a hard frost so your plant will be damaged if you prune it in the fall. Make sure you are only cutting back perennials and not woody shrubs and bushes.
Fertilize. Now is the time to put a winter fertilizer on your lawn and around your trees and shrubs. There are several different brands of lawn fertilizer that are made specifically for winter fertilizing. Most of these fertilizers contain extra phosphorous that will help encourage root growth. Many lawns have just survived the searing summer temperatures and their roots are tired and weak. The winter fertilizer will help the roots grow strong before cold temperatures set in and then you will have a beautiful lawn come spring. It is also important to fertilize around shrubs and trees. If you have cleaned up good around your yard, as you should, then you have removed any materials that would decay naturally and provide nutrients to the trees and shrubs. This can be fixed by adding slow release nitrogen into the soil around the trees and shrubs and working it gently into the soil. You should also add phosphorous in the form of bone meal around any flowering shrubs and trees to encourage beautiful blossoms.
Plant bulbs. How many times do you drive around in the spring and admire all the beautiful tulips, daffodils and hyacinths? Fall is the time to plant spring blooming bulbs so you will have vibrant color just like everyone else. When you buy bulbs, make sure you get them from a nursery or mail order. Many of the bulbs you find at discount stores and big box stores are not high quality. You will still get a pretty blossom out of them, but not the large gorgeous blooms you will get from high quality bulbs. When you are selecting bulbs for planting, stay away from any that are soft or very small. The larger and firmer the bulb, the healthier your plant will be. When you plant the bulbs, add a small scoop of bone meal in the bottom of the hole to give the bulb a little shot of phosphorous which is essential for good blossoms.
Many people are excited about gardening in the spring, but want to be done with it long before winter arrives. But, if you spend some time in your garden in the fall you will be rewarded with a healthier yard in the spring.
By Piper Cox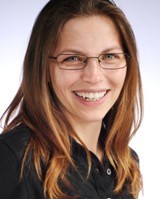 Piper is a freelance writer who enjoys fitness, good nutrition, and the outdoors. She loves work in the yard and gets everything ready for winter including her lawn mower with a lawn mower cover to protect it from the elements. She enjoys nature, reading and most of all gardening! She loves to tell others about the advantages of a small garden tiller to make working in the garden a breeze!
Article Source: EzineArticles.com
---