Teach your kids or students about nature and animals.
If you live in the Upstate region of South Carolina and would like to do a chicken egg hatching class project let us help. We'll provide everything you need.
What you get:
Incubator – with egg turner (You won't need to do anything with it!)
12 Fertile Eggs – Let me know if you need more and we can work something out.
If you'd like to keep the chicks for a while I'll also include:
Brooder Box
Feeder
Waterer
Chicken Feed
Heat lamp
Instruction on how to maintain it.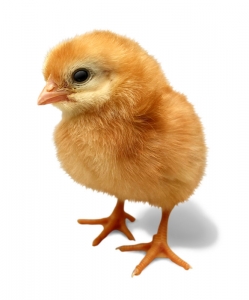 Once the chicks hatch they need a brooder box, food, and water. Which I'll provide. I'll give you the straw or sawdust in the bottom to absorb droppings. I'll help you get it setup. You can keep the baby chickens for as long as you'd like.
It usually takes 21 days for the eggs to hatch. I will start the eggs and then bring them over a few days before they hatch, hopefully they should hatch on a Wednesday. Unfortunately I can't guarantee how many eggs will hatch, the more eggs you have the better your odds. We'll go over ways to increase your hatch rate.
Please note I need a five or six week advance notice to have everything ready.
Cost:
Complete Package – $250
Includes everything mentioned above plus an in class show and tell for you kids with our chickens.
Basic Package – $200
Includes everything mentioned above but there is no "show and tell" for you class. We'll drop the incubator off a week before the eggs should hatch, leave you with all the supplies and equipment and then return after the chicks hatch to collect the chicks and supplies.
Facilitation Package – $175
If you already have egg incubators let us do all the work of getting then ready for your class project. We'll coordinate getting the eggs and monitoring the incubators and then a week before they hatch we'll bring them back for your class. We'll also provide the brooder box and supplies. After the chicks have hatched and you have finished the project we'll come back and pickup the brooder boxes and chicks.
Please call (864) 236-4071 and leave a message if you have any questions. You can also send us an e-mail.