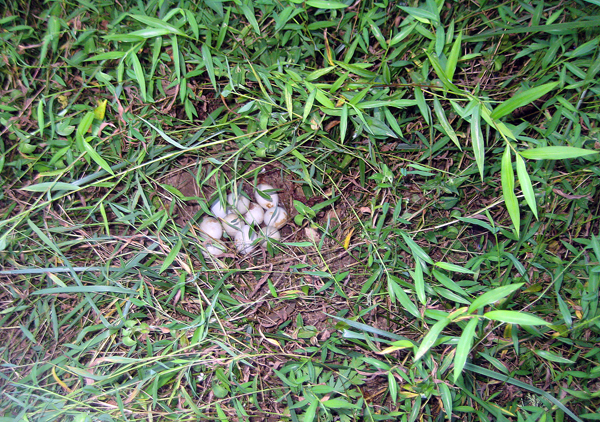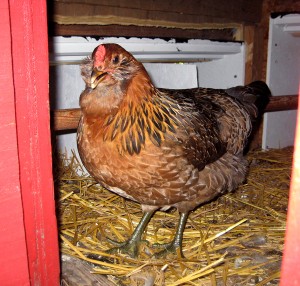 Now that my chickens are about seven months old they have completely settled into their surrounds. By settled in I mean they no longer stay in the pen and rarely use the coop. Every night I have to go out and take them out of the bushes and trees and put them back in the coop. I even have one chicken that lives under the grill on my back porch. Personally I think that one may have some fatalistic tendencies. 🙂
After doing some research on ways to get them to sleep in the coop I found some people who recommend that I put the chickens in "lock down". What they said is that I should lock them in the coop for two or three days and that will reprogram them to associate the coop with bed. The chickens were still, for the most part, laying eggs in the coop so the people were fairly sure that doing this would help.
After three days of lock down and six very perturbed chickens I let them out. Didn't work at all. The only improvement is that the chicken that slept under the grill started sleeping on top of the coop. Snoopy would be proud.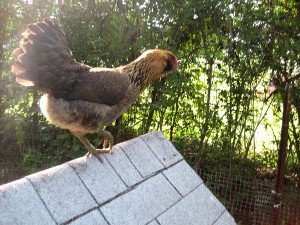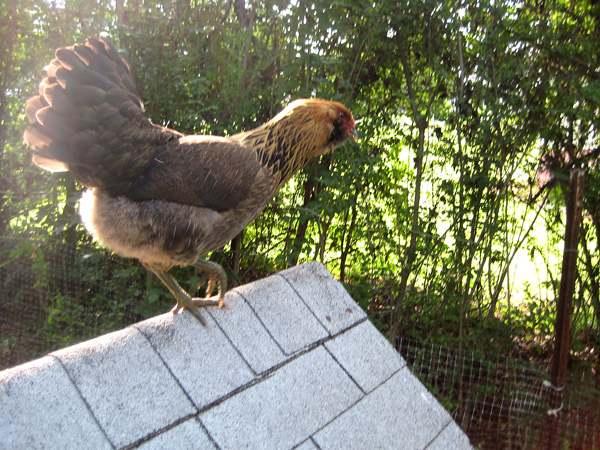 The other piece of advice that I got was that as the night time temperatures drop the chicken will start sleeping in the coop. At this point I'm going with the "cooler night" theory. All locking the chickens in did was aggravate them. 🙂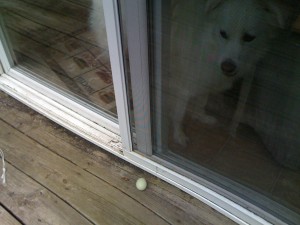 The other issue I'm having is finding all the eggs. I have six chickens and am only getting two or three eggs a day. Some days I would get four but usually I was getting two or three. One nice thing is that the chicken that was sleeping under the grill was also laying her eggs by the back door.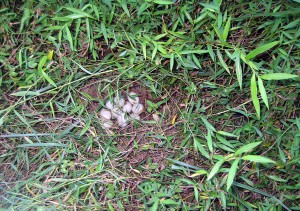 When I had my chickens "locked down" I started getting five eggs a day. The most ever. So I was sure they were laying somewhere that I couldn't find. The other day I saw some of my chickens come running out of my neighbors yard. So I started looking around and what do I find? A stash of ten rather large eggs. Obviously they had been there for a while but at least now I know where they are laying them.
On another note I have some eggs for sale… really cheep! 🙂
Related posts: